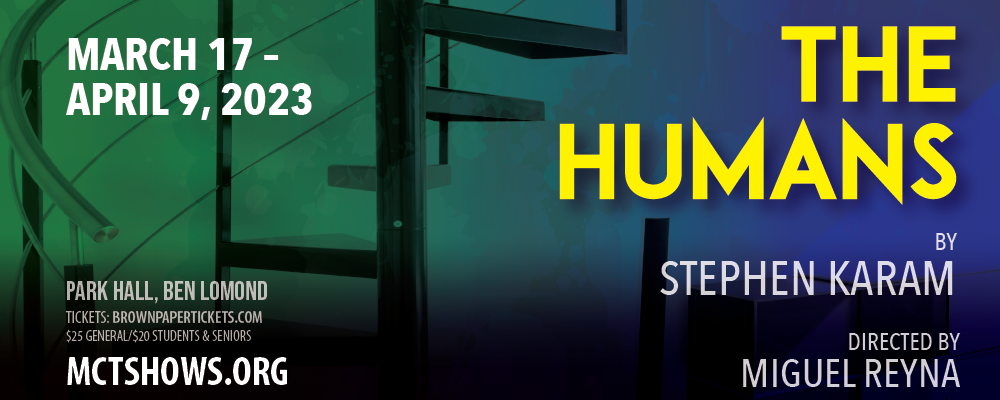 THE HUMANS
by Stephen Karam
Directed by Miguel Reyna
ALL PERFORMANCES OF THIS PLAY WILL BE HELD AT Park Hall
Ben Lomond, CA
Tickets are available at BrownPaperTickets.com
Performances will be Fridays and Saturdays at 8 PM, with Sunday Matinees at 2 PM.
The Humans tells the story of the quintessential family reunion–a group of people who love each other but still wrestle with basic human fears: old age, abandonment, poverty, and death. Filled with equal parts humor and hurt, the family explores each other's familiar idiosyncrasies yet finds a deeper meaning in the struggles of life.
Mountain Community Theatre is currently celebrating its 40th year of bringing quality entertainment to Santa Cruz County. Masks are required for audiences at all performances.