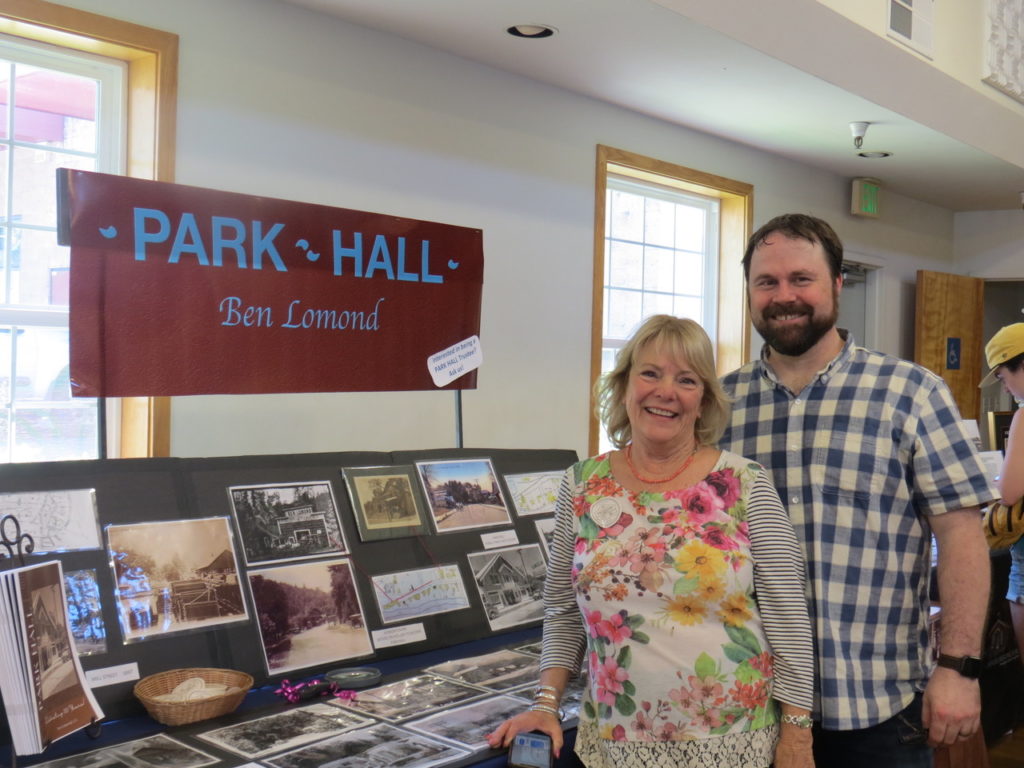 Ronnie Trubek and Lyle Troxell set up a booth for Park Hall at the May 13th, 2023 Santa Cruz County History Fair.

Since Ronnie became our newest Trust member she has dove head first into the history of our beloved community center and written The Exciting Story of How Park Hall Came to Be.

The booth consists of a wonderful collection of early photos of Ben Lomond and a detailed narrative of how the building came to be what it is now.